News
Nova Scotia Housing Needs Assessment
Details

Published: Thursday, 27 October 2022 10:19
Take the survey here https://www.nshousingneeds.ca/
Housing is a complex issue, and the housing needs of Nova Scotians are diverse.
The Housing Needs Assessment is one of the recommendations from the 2021 Affordable Housing Commission Report and is intended to further our understanding of the needs of Nova Scotians, The Housing Needs Assessment will provide data and information on current and projected housing needs for each of the 49 municipalities in Nova Scotia. It will help to identify gaps in current and projected housing requirements and ensure that future investments are designed to close those gaps. While some municipalities have already completed their housing needs assessment, this is not the case for the vast majority.
This information will be invaluable to all levels of government, private sector, and community housing partners as they work to collectively improve the housing situation in Nova Scotia in both the short and long term. The results will not only inform the number of housing units that each community needs, but also the type of housing that needs to be built.
The data and information collected will also be used to inform the development of two new Housing Strategies: the Provincial Housing Strategy, as well as the Student Housing Strategy, which is focused on housing for post-secondary students studying in Nova Scotia.
October 2022 Issue of New Glasgow Now
Details

Published: Thursday, 29 September 2022 13:42
Read the October 2022 New Glasgow Now Newsletter.
Message from Mayor Nancy Dicks - September 25th, 2022
Details

Published: Sunday, 25 September 2022 10:55
Message from Mayor Nancy Dicks
September 25th, 2022
In the early hours of September 24th, Hurricane Fiona hit Nova Scotia, a historical weather event in our province that has significantly impacted Pictou County and the Town of New Glasgow. There has undeniably been devastation; however, materials and physical items can be replaced and repaired - we are very fortunate to have had no reported tragedies in our community.
Power will take considerable time to restore, as New Glasgow experienced widespread impacts of power outages due to a significant amount of tree destruction. We appreciate your cooperation as our Public Works Department works diligently in collaboration with Nova Scotia Power to clear streets and restore power.
We will be offering a Comfort Centre at Summer Street Industries on Sunday September 25th operational from 10:00 a.m. – 4:00 p.m. for anyone who may need to charge their devices and get a warm beverage. Formula and diapers will also be available.
I would like to thank our local emergency response teams, our community partners, and the various departments within the Town of New Glasgow who - prior to and during the storm - worked together for the good of our community.
Together with my Council colleagues, CAO, and Staff of New Glasgow, we thank all residents of New Glasgow for following proper safety and preparedness measures leading up to, during, and after the hurricane.
In the meantime, stay safe, check on your neighbors, and stay off the roads as much as possible to allow power restoration and tree clearing activities to take place.
Sincerely,
Mayor Nancy Dicks
New Glasgow wins international Ageing Well award in France
Details

Published: Monday, 12 September 2022 15:13
The Town of New Glasgow has proven it's an innovative player in the Ageing Well and Silver Economy field, and has shown this on the world stage.
They have taken first place at the 2022 SilverEco and Ageing Well International Awards, held Sept. 12 at the Palais des Festivals et des Congrés in Cannes, France. New Glasgow is representing Nova Scotia at this prestigious event and is the only Canadian project to be awarded.
The SilverEco Festival is billed as the world's rendez-vous for ageing well and silver economy and the awards recognize excellence and innovation toward creating solutions for retirees.
In accepting the award on behalf of the town, New Glasgow Mayor Nancy Dicks said, "As a community, it's important to provide opportunities to all of our citizens. I'm so proud to be here tonight from New Glasgow, Nova Scotia, Canada."
Funded by the Nova Scotia Department of Seniors, New Glasgow was one of the first municipalities in Nova Scotia to implement an Age Friendly Community Action Plan that is inclusive, supportive and promotes accessibility, which it did in 2014; since then, other communities have sought advice and guidance from New Glasgow as they develop their own community plans. Since the plan was developed eight years ago, some of the highlights include: hosting the provincial Silver Economy Summit in 2016; working with Destination Eastern & Northumberland Shores and other local partners on winning the bid to host the 55-Plus Games (in 2015 and again for 2023); a transit system being piloted; providing all-ages outdoor exercise equipment; the formation of an Age Advisory Network and more.
Another one of the successful actions to come out of the Age Friendly Community Action Plan has been the development of The Mentoring Plus Strategy, which aims to connect retirees and near-retirees with their knowledge and expertise with the younger generation. The Mentoring Plus Strategy is funded by Employment and Skills Development Canada – New Horizons for Seniors Program, Pan Canadian Stream. In addition to the New Glasgow and Pictou County area, The Mentoring Plus Strategy is also being developed in the Truro/Colchester and Kentville/King's County regions of Nova Scotia.
Geralyn MacDonald, The Mentoring Plus Strategy Assistant Director/ Co-ordinator for the Town of New Glasgow, explains, "The Mentoring Plus Strategy is unique where we are keeping retired and near retired people engaged in our community and by having them participate in knowledge exchange activities. The model is working, and we are having success even during challenging pandemic times."
The Mentoring Plus Strategy was piloted in New Glasgow, having come out of the provincial Silver Economy Summit hosted in New Glasgow in March 2016. That event examined the ageing population as an economic resource to the community.
It was at this event that Gordon Michael, Executive Director of The Mentoring Plus Strategy (Dalhousie University – Open Learning & Career Development), pitched its idea to the town.
In learning of New Glasgow receiving the prestigious award Michael praises, "The Mayor, Council and CAO for the Town of New Glasgow and its citizens and community partners are to be commended for embracing The Mentoring Plus Strategy and sharing their knowledge with other regions of the province."
New Glasgow's participation in the two-day event in France includes representing Canada in the International Exhibition hub, networking sessions, meetings, visiting the forum expo to discover the innovations and other major players in ageing well, in addition to the closing event, the awards ceremony.
Past winners include AssisStep, an innovative mechanical stair climbing aid which keeps the user active and mobile, from Norway; Rent a Rentner app which allows seekers to find retirees in the area who are willing to work nearby, in Switzerland, and others.
Jury members are international experts acting in the field of Ageing Well and Silver Economy. Submissions are judged based on criteria established by the organizing committee.
In addition to New Glasgow, which is representing Canada, other countries receiving awards include: Austria, Belgium, Denmark, Finland, Hong Kong, Italy, Latvia, Spain, The Netherlands, The United Kingdom and The United States of America.
In celebration, the Town of New Glasgow plans to host a reception at Glasgow Square on Thursday, Sept. 29, at 11 a.m.
For additional information, contact Geralyn MacDonald at 902-759-4332.
Seniors / Long-Term Care - Expanded Seniors Care Grant Open for Applications
Details

Published: Friday, 02 September 2022 10:45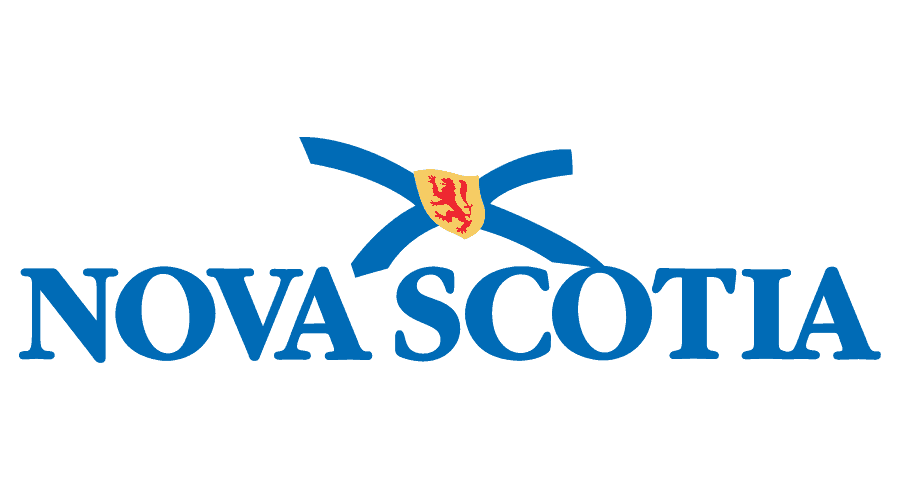 Older Nova Scotians can now apply for grants to help with the cost of household chores, healthcare services, and home heating,
The Seniors Care Grant program provides up to $500 to help support eligible seniors to live well at home. People applying for the grant are also able to apply for a new, one-time grant of $250 to help with heating costs.
"We know that rising costs, growing healthcare needs, and challenges completing household chores make it difficult for some older Nova Scotians to live comfortably in their own homes," said Barbara Adams, Minister of Seniors and Long-Term Care. "By expanding the types of services supported through the Seniors Care Grant and helping with heating costs, we are giving seniors the help they need and the peace of mind they deserve.
The Seniors Care Grant helps cover the costs of services such as snow removal, small repairs, lawn care, transportation, and grocery and medication delivery. The list of eligible expenses has been expanded this year to include phone and internet costs, and health services like eye exams, dental work, mental health supports, physical therapy and foot care.
The new $250 home heating grant is available to eligible Nova Scotians 65 and older, including people who have already received money through the Seniors Care Grant or Heating Assistance Rebate Program in the past year. The grant is available for the cost of furnace oil, natural gas, propane, firewood wood pellets, and electricity.
More information about the grants, including how to apply, who is eligible, and eligible services are available:
Applications close on March 31, 2023
Expansion of the Seniors Care Grant program is part of Action for Health, the government's strategic plan to improve healthcare in Nova Scotia.
Quotes
"People here at Spencer House are very grateful for the Seniors Care Grant. Any bit of help we can get is very much appreciated, It adds up to a big boost for people our age-for our morale, mental health, and day-to-day needs."
_Judy Bonnell, Halifax senior and member of the Spenser House Seniors Centre board of directors.
Quick Facts
people who received a seniors care grant between December 1, 2021, and May 31, 2022, are eligible to apply for a new grant
applicants must keep receipts for work or services provided, live in a home or apartment they own or rent, and have an annual income of $37,500 or less
the government is investing about $29 million in grants this year
more than 27,000 Nova Scotia seniors received a seniors care grant in the program's first year
Additional Resources